This function can quickly import a list of leads to any usual group. Now you just store the required list of addresses in csv format and then import this file.
When can it be useful?
Case 1: you need to add customers of one or several products to a separate group.
Use a filter in Store – Orders to select the required orders.
Select export of the filtered data to csv format.
Go to import and upload the file with exported data to the respective group.
Case 2: there is a list of potential clients, and the managers should work with this list (call the clients and make an offer).
Go to import and upload the file with the data to the respective group.
Create call assignment for your employees for this leads group.
Please note that this method is good to add the subscribers from your database to another group. If your JustClick database does not have a subscriber, then when imported this contact will be added with "Waiting for activation" status and will not receive the mailshots from you — this contact should first subscribe to any of your mailshots.
How to upload a subscriber list through Import from csv
Go to an advanced import of the subscriber list in Contacts – Leads section. Select Import – CSV Import.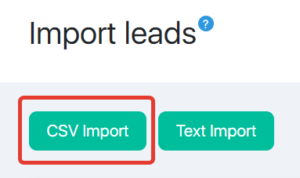 In "Where to import" field select a group for import and upload a file to be imported below (this file must be in csv format and in UTF-8). Select the field delimiter in the document, the action after import (when you select the "Send an activation message…" action, a subscription activation email will be sent to contacts) and click "Next":
Then set field alignment. For example, if your file's first column contains emails, the second column — names, the third one — phone numbers, then here you also select emails for the first column, names for the second column, phone numbers for the third one. If any columns of your file do not need to be imported, then you select "Do not import" above them.
"Do not import the first row" excludes the first row of your file from import, for example, if this row contains the column names. This function is activated by default. To disable it, uncheck the box.
When the alignments are set, click "Import contacts".
Import starts, and you can observe the process.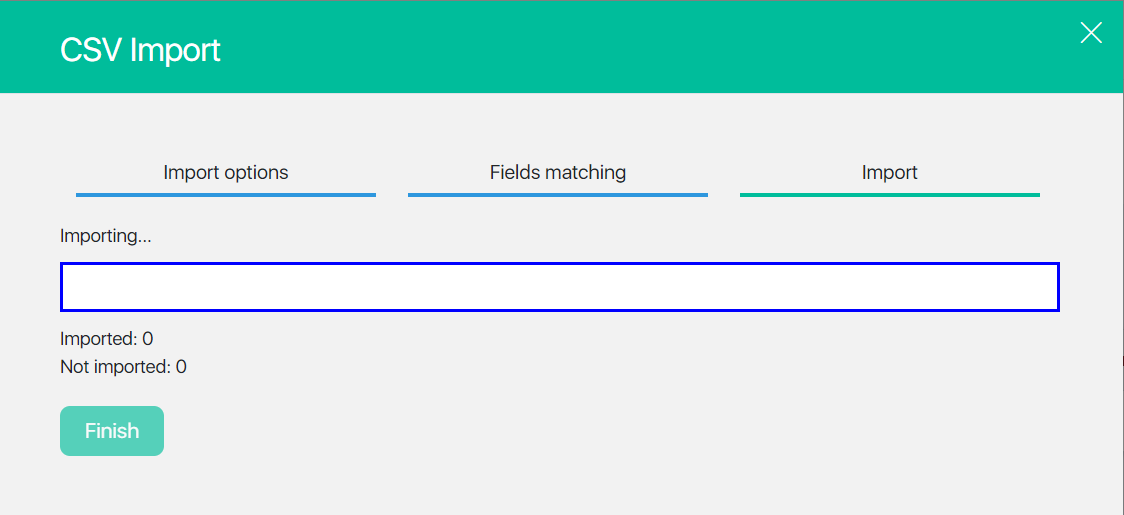 Upon finishing, the number of leads imported or failed to be imported will be displayed.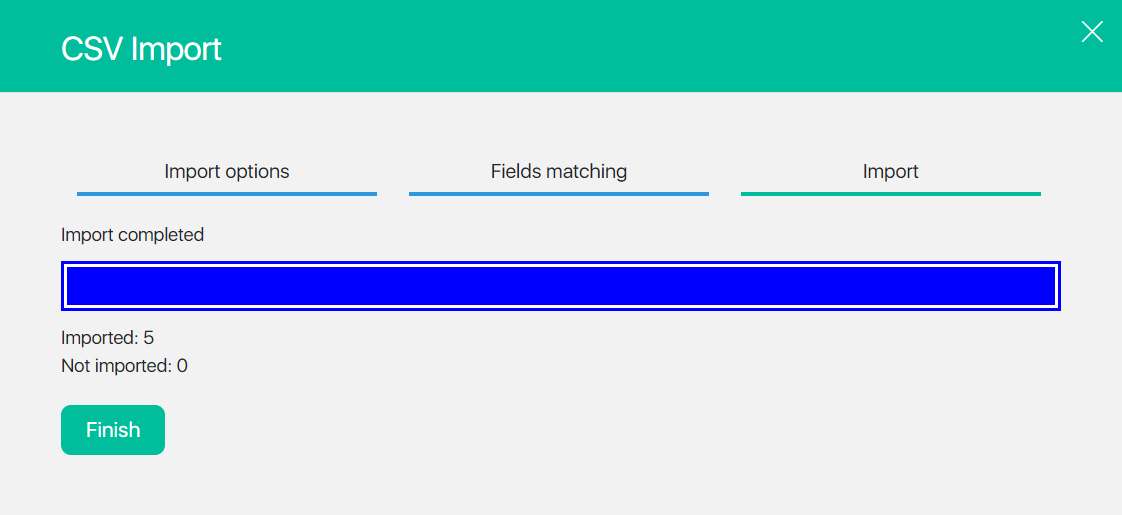 If you close this window or click "Finish" before the end of the process, the import will still run in the background, while this progress can be seen in the history table.