You must block the use of cookies on the site until visitors agree to the use of cookies in accordance with the GDPR policy.
We will show you one of the easiest ways how you can add a banner (of consent to the use of cookies) to your website in this manual.
The task will be completed in 3 stages:
1. Obtaining the banner code on the site https://www.iubenda.com/en.
2. Installing the banner code on your site.
3. Checking the operation of the banner on your site.
1. Register on the service https://www.iubenda.com/en
Click on the "Sign up" button in the upper right corner and enter your email and password. After registration, click on the link in the confirmation email: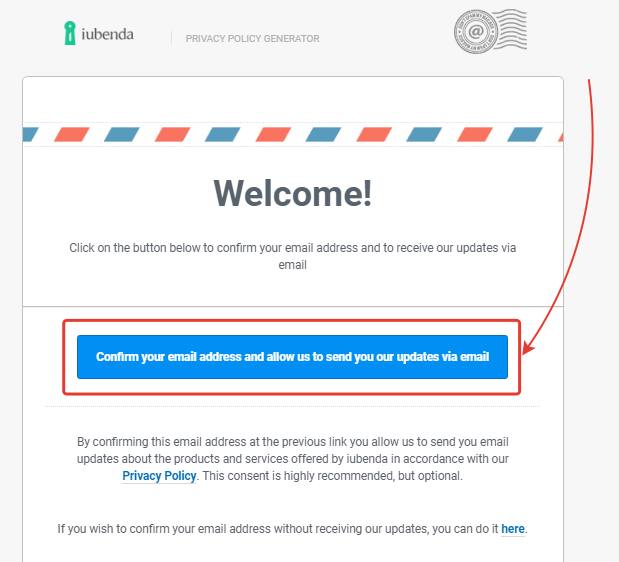 2. Go to your account on the website https://www.iubenda.com/en/dashboard
Click on the "Start generating" button:

In the settings, select "Website"; enter the domain of the site; select the language of the site and click on "Start generating":

3. Click on the "Generate Now" button in the "Cookie Solution" field:
4. Set up the desired design and structure of the banner on consent to use Cookies and click "Next":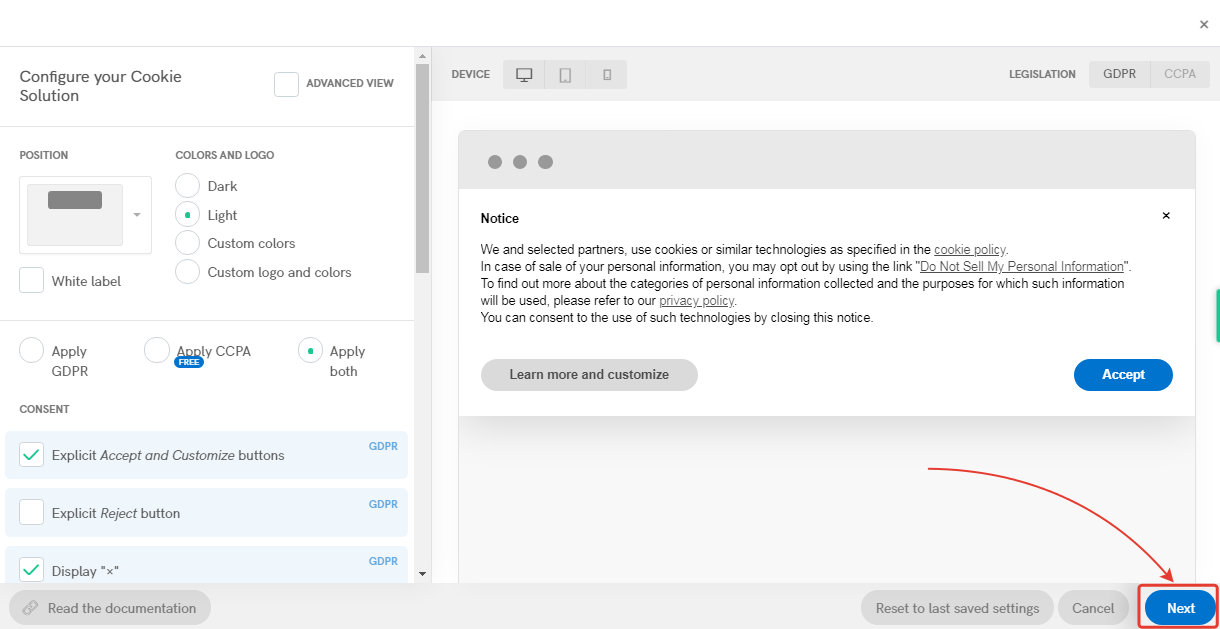 5. Return to your personal account in iubenda.com service
Click on the embed button: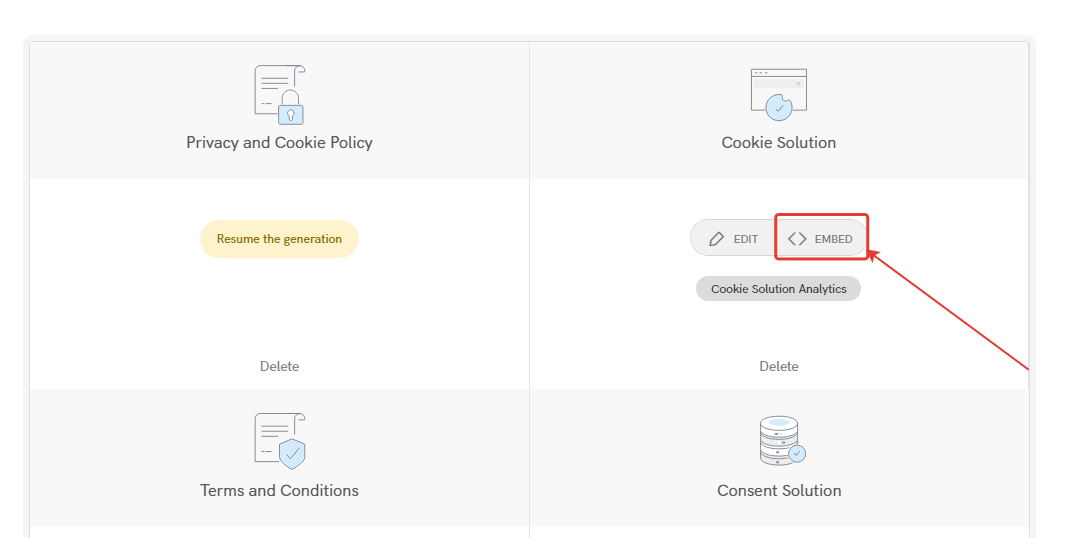 6. Click on the "Copy" button: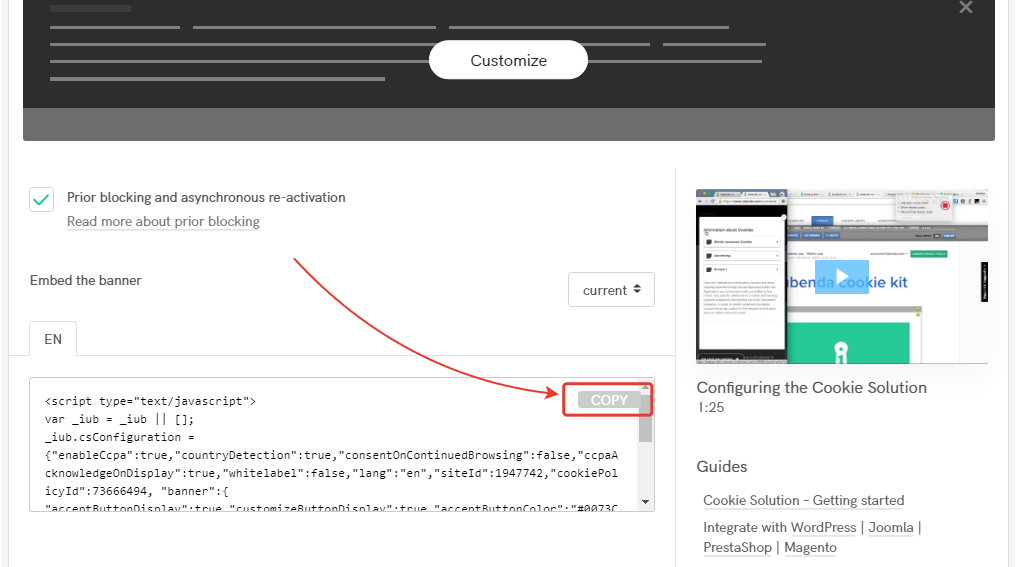 You now have a banner code.
Go to your JustClick.io account.
Open the "Websites" – "Pages" section and click on the "Set up" button of the site on which you want to set the consent banner using cookies:

Select the "More" settings tab. Paste the iubenda.com banner code into the "Add HEAD code" field and save the settings: 
Now the banner has been added to the site.
If everything happens as shown above, the banner works correctly.